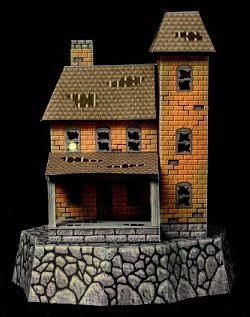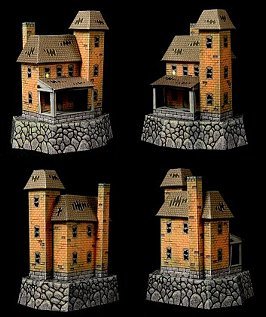 This old ruined house was built in 1895 by Dr. Ezekiel Shard, who lived there
for seven years before being thrown over the cliff by an angry mob. The model
features broken windows, missing bricks, a badly damaged roof and ruined porch.
You'll have the option of adding a light in one or two of the windows, or adding
a few boarded up windows for any rooms you'd prefer to keep things from getting
out of. Best of all, this model has been kept fairly simple to assemble, so it won't
take long to build your own bleak, desolate (and extremely haunted) house.

THE CLIFF HOUSE

CLIFF HOUSE ASSEMBLY INSTRUCTIONS

Read the strange and disturbing history of
the Cliff House by clicking here.




Back to the Toyshop (for MORE toys!)