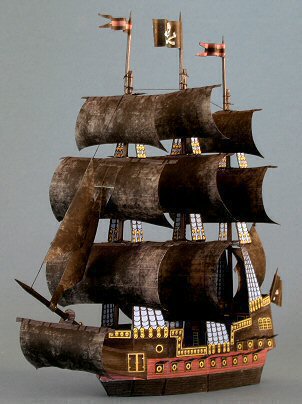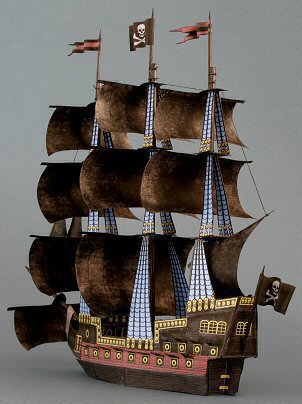 Ever daydream of being a pirate? Does the notion of setting sail for the
East Indies (and plundering any ships you meet along the way) bring a smile?
If so, then this paper model should make your inner buccaneer very happy.
The Dark Promise features ominous black sails, gold plated hardware
and a nice bright red stripe (said to be painted in human blood).

DARK PROMISE Parts Pages 1-6 (to print on cardstock)
DARK PROMISE Parts Pages 7-12 (to print on plain paper)
DARK PROMISE Assembly Instructions
Tall Ship Reference Chart

Read the grim and frightful history
of the Dark Promise by clicking here.




Back to the Toyshop (for MORE toys!)