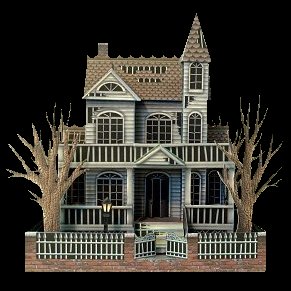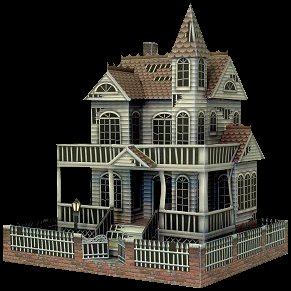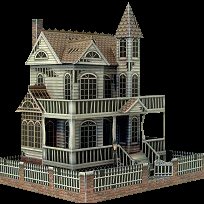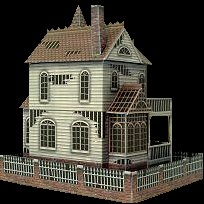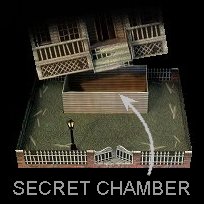 Ah, yes... the 'Ghost House'. Most every town seems to have one, and RavensBlight
is certainly no exception. There's always been something odd about this house, some
indefinable quality that causes everyone to avoid it. The house has been vacant for
many years, but folks around town often notice flickering lights in the upstairs windows.
Unusual sounds are sometimes heard near the property in the early morning hours. And
there are those who wonder... what might happen if the house were to find a new owner?
What if that new owner were YOU?


GHOST HOUSE ASSEMBLY INSTRUCTIONS

THE GHOST HOUSE

Read the tragic and mysterious history of
the Ghost House by clicking here.




Back to the Toyshop (for MORE toys!)