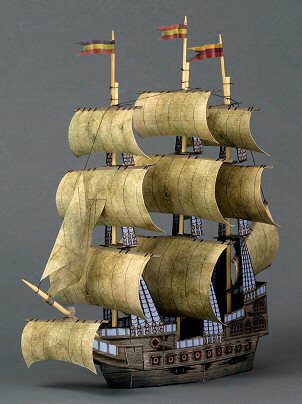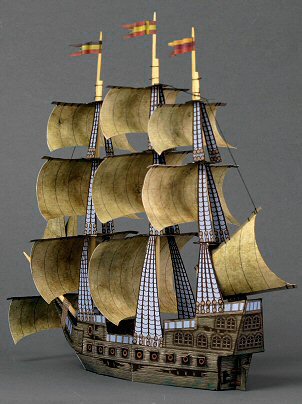 Do you sometimes dream of being the captain of your own tall ship?
Well, here's a fine old sailing vessel that's in need of a new owner.
You see, the last owner was thrown overboard. Of course, this ship may
need a few repairs, but I'm sure the ghostly crew that remains aboard
will be delighted to offer you their assistance.

GHOST SHIP Parts Pages 1-5 (to print on cardstock)
GHOST SHIP Parts Pages 6-11 (to print on plain paper)
GHOST SHIP Assembly Instructions
Tall Ship Reference Chart

Read the haunting and disquieting history
of the Ghost Ship by clicking here.




Back to the Toyshop (for MORE toys!)