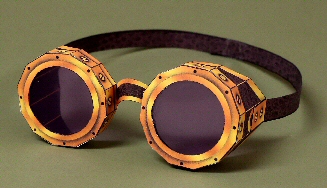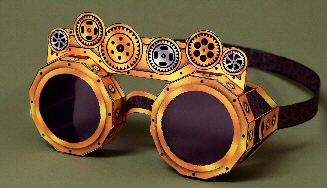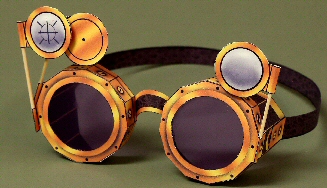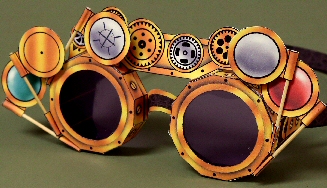 Perhaps you've been considering a few experiments of a rather
unwholesome nature, but you're just not sure where to begin.
Donning a pair of goggles is a time honored starting point.
And now you can make your own customized pair, with
optional gears and lenses to meet your every need.

GOGGLES

Goggle Assembly Instructions


NOTE: These goggles will obscure your vision,
so always use them carefully and safely.




Back to the Toyshop (for MORE toys!)