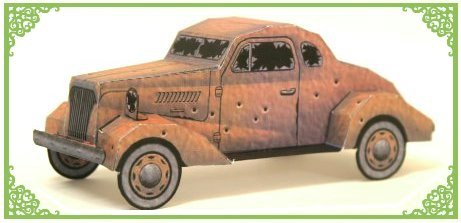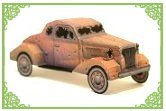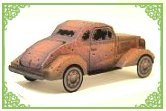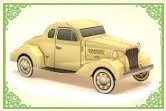 This 1937 Chevy features broken windows, a nice even coating of rust, smashed
headlights, numerous bullet holes, and best of all... it's haunted. There have been
so many unfortunate occurances connected with this vehicle that it's difficult to say
exactly who's ghost is haunting the car. But during nights of the full moon this rusty
old hulk is said to somehow roar to life and go screaming down the rugged dirt roads
of RavensBlight County. Some have even claimed the car appears brand new in the
moonlight, although it's always found to be rusted and ruined by the following morning.
(This model includes both the rusty and the 'mint condition' version)

HAUNTED CAR ASSEMBLY INSTRUCTIONS

THE HAUNTED CAR

Read the alarming and inexplicable history of
the Haunted Car by clicking here.

This vehicle's radio will only play The Back Bay Shuffle by Artie Shaw and his orchestra.
Click the radio below to hear this classic recording while building your model!



Back to the Toyshop (for MORE toys!)