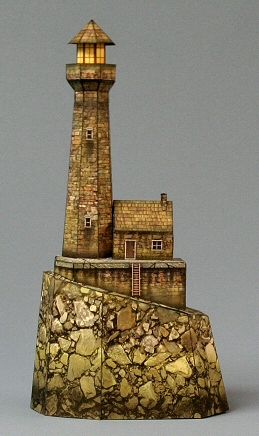 This lighthouse is very old and said to be extremely haunted,
both by the ghosts of it's former keepers and by whatever
drove them insane. So it might make an ideal studio,
summer cottage or handy place to go quietly mad.
Model stands 10.5 inches high, and includes your choice of a
red light, green light, yellowish light or darkened lamp room.

THE LIGHTHOUSE
Lighthouse Assembly Instructions

Click here to read the weird and
disturbing history of the lighthouse.



Back to the Toyshop (for MORE toys!)