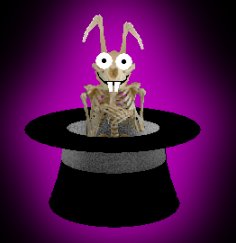 Here are three magic tricks that are very easy to learn and lots of fun
to perform. Best of all, these tricks don't require any special props, so
there won't be any evidence of trickery after you perform them. All you'll
need is a business card for the first trick and a rubber band and paper clip
for the second trick. The human levitation trick doesn't require any props
at all. So take a few minutes learning these simple tricks, practice a bit
in front of a mirror, and then AMAZE THE WORLD with your powers!

THE BUSINESS CARD TRICK

THE PSYCHIC ENERGY TRICK

THE HUMAN LEVITATION TRICK

If you need a business card for the Business Card Trick,
you can print out some RavensBlight cards by clicking here.




Back to the Toyshop (for MORE toys!)