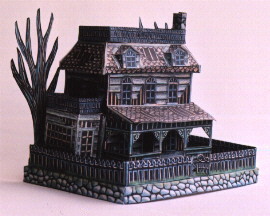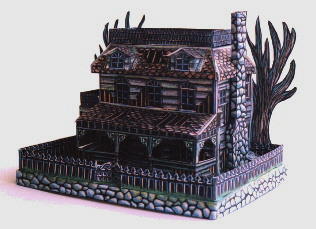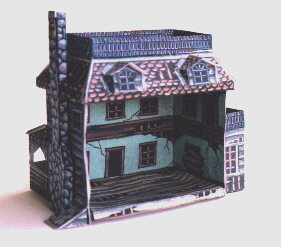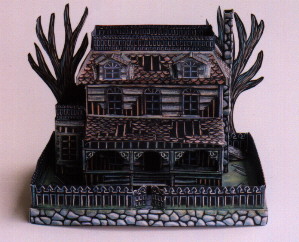 RavensBlight Manor is a very unusual old ruin. Much dryer and
weathered than it should be on the outside, far damper and colder than
it should be on the inside...rumored to bring ruin to anyone involved
with it. And now...it can be YOURS! The assembly instructions and all
the parts are listed below. Just click each page, print out the parts, and
build your own spooky little papercraft nightmare!

RAVENSBLIGHT MANOR - INSTRUCTIONS
RAVENSBLIGHT MANOR

Read the shocking and peculiar history of
RavensBlight Manor by clicking HERE.




Back to the Toyshop (for MORE toys!)