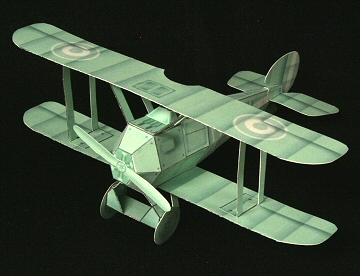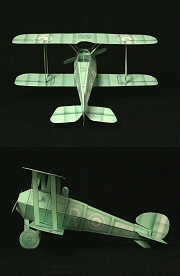 It's not all that uncommon of an experience... you're out alone at
night, it's dark and quiet, and then you begin to hear a single aircraft
engine somewhere off in the distance. The roar of the engine grows
louder, and you might even get a glimpse of a WW1 fighter plane
soaring overhead, glowing a faint greenish color. Here's a model
recreating that legendary phantom aircraft in all it's ectoplasmic
splendor. And you can click below to read about the ghost who
flies it. Model measures 8 inches long with a 9 inch wingspan.

THE GHOST PLANE
Ghost Plane Assembly Instructions

To read the mystifying story of the Ghost Plane, click here.




Back to the Toyshop (for MORE toys!)