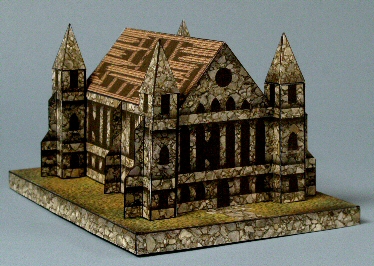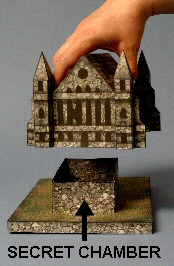 Here we have an ancient crumbling gothic chapel, long abandoned and said
to be very badly haunted. Even in the light of day, the interior of this towering
ruin remains dark as night. It's as though even the daylight refuses to enter...
and if this is the sort of place you've been longing to own, then this is your
lucky day! This gloomy little model is easy to assemble, and like any proper
ancient stone sanctuary, this chapel includes a secret hidden vault that's handy
for storing a wide variety of items. So print out the model and instructions,
assemble, and enjoy being the new landlord of a most unusual property.

GOTHIC CHAPEL INSTRUCTIONS
THE GOTHIC CHAPEL

Read the dark and sinister history
of the Gothic Chapel by clicking here.




Back to the Toyshop (for MORE toys!)