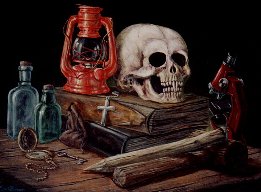 This gallery features paintings, photographs, drawings,
and a few other odds and ends, all of a decidedly dark
nature. You'll find three slideshow videos for your viewing
pleasure, as well as separate sections for viewing each
individual artwork more closely. This gallery is best viewed
at night, in a dimly lit room. I wish you an enjoyable visit.







SLIDESHOWS: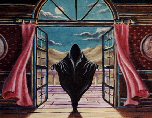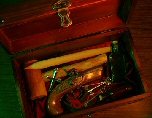 PAINTINGS:




COLOR PHOTOGRAPHY:




BLACK AND WHITE PHOTOGRAPHY:




DRAWINGS:




VARIOUS 3D, JEWELRY:





All works (c) 2018 by Ray O'Bannon, all rights reserved.